Your votes are in for the Top 8 performances as we get ready to learn who was voted off this week on American Idol 2015 and the Top 7 are revealed less than two months before the Season 14 winner is crowned.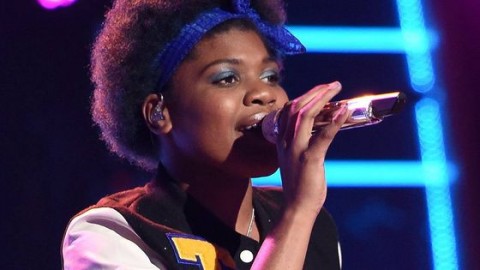 We said goodbye to Daniel Seavey and thinned the field of bottom ranking singers as we move closer to the range of an unexpected and surprising elimination, but will that happen this week? Qaasim Middleton and Quentin Alexander have been struggling to climb in your votes here and it didn't happen for either of them this week. This singers fill the Bottom Two spots for our poll, but will that be what happens in the official results?
Making an impressive jump this week was Joey Cook who came back from circling the drain the round before and has reclaimed her spot in our Top 3 along with Jax and Clark Beckham. Jax was slipping a few weeks back but has steadily climbed back to the safe zone as Clark keeps a firm grip on the number one spot. A Final Two of Jax and Clark seems all but inevitable at this point, right?
Filling in the middle ground we've got Tyanna Jones, Rayvon Owen, and Nick Fradiani. Last week in our poll Rayvon had a Top 2 spot but actually ended up in the Bottom 2 for the official results which really shook my confidence in our numbers here. We'll soon find out if we're back on track this week.
American Idol Top 8 – Reader Rankings:
Clark Beckham (+0)
Jax (+1)
Joey Cook (+5)
Tyanna Jones (+1)
Rayvon Owen (-3)
Nick Fradiani (-2)
Quentin Alexander (+0)
Daniel Seavey (+0) – eliminated last week
Qaasim Middleton (+0)