Tonight on American Idol 2015 the Top 8 perform Billboard Hits for your votes with the Bottom Two facing the live action vote for an Idol Fan Save.
Update: Join us here or our live recap of tonight's Top 8 performance & results show!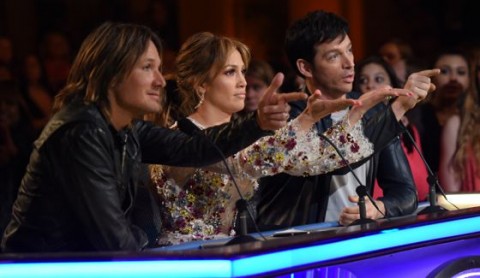 The song list spoilers are here and we're guessing away on which Top 8 contestant will be singing each of the Billboard Hits. Luckily the return of the Fan Save will let us hear from all eight of the remaining American Idol 2015 finalists even though the Judges Save has been used up.
Your votes suggest the bottom two could be Qaasim Middleton & Quentin Alexander which could make for a tight live vote race but if that happens we think it's the end of the road for Qaasim. What do you think will happen tonight on American Idol?
Join us back here at 8/7c for our live coverage and voting details for what should be a fun night of performances and an interesting introduction to a new twist for American Idol. Find us on Facebook, Twitter, and by Email Updates for more Idol all season.