American Idol 2014 finalist CJ Harris has been playing since he could pick up a guitar and has a deep love of country music, although he likes to perform a variety of styles. The Jasper, Alabama native says that his "favorite thing to do is get up on stage and play for a crowd, big or small."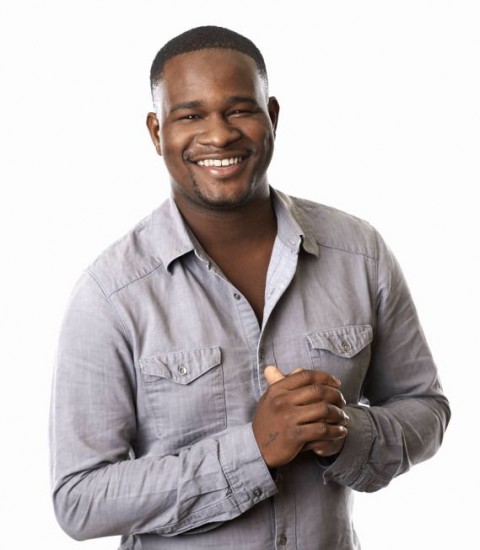 Website | Facebook | Twitter | YouTube | Fan Page | Idol Fan Page
There is nothing CJ wants to do more than to "connect to people by conveying my ideas through music and my voice." Which is exactly what he was able to do on American Idol 2014, since he 'connected' enough with the voters to make it to the Top 6 on season 13!
CJ Harris American Idol Performances
Season 13 Audition Video:
Road to Hollywood:
Hollywood Week Solo:
Hollywood Week Final Judgement Part One:
Hollywood Week Final Judgement Part Two:
Semifinals Rush Week:
Semifinals Wild Cards:
Wild Card Are Chosen:
Top 13 Performance:
Top 12 Performance:
Top 11 Performance:
Top 10 Performance:
Top 9 Performance:
Top 8 Performance:
Top 8 Duet With Dexter Roberts:
Top 8 (Redux) Performance:
Top 8 (Redux) Duet With Malaya Watson:
Top 7 Performance:
Top 7 Trio With Dexter Roberts and Jessica Meuse:
Top 6 Performances:
Top 6 Results Final Song:
CJ Harris American Idol Journey:
CJ Harris Background
CJ auditioned in Tuscaloosa at an American Idol 2014 auditions bus tour stop. He was one of three singers who made it through to the next round of auditions all using the same "lucky" guitar. The guitar belonged to contestant and friend Dexter Roberts, who loaned it to both CJ and fellow hopeful Gerrett Nichols at the auditions.
On his Facebook profile, CJ states he is a graduate of Walker High School in Jasper, Alabama and has attended Bevill State Community College in Hamilton, AL. Although he currently resides in Jasper, he says his hometown is actually the small community of Dora, AL. We also note from his Facebook feed that he  is "in a relationship" with a lovely young lady by the name of Britney Slappey, with whom he has several cute photos posted.
In the bio for his website, CJ Harris describes himself as a "singer/songwriter" who has been playing the guitar for over seven years and has "dedicated my life to making music and I'm glad I made that decision." Interestingly, CJ Harris also says he "performed on American Idol in Nashville, TN." We are not sure he what he is referencing there, but perhaps he is talking about auditioning for the show in a previous season. We can't find any past footage of him being on the show, but that doesn't mean it's not out there somewhere.
CJ feels blessed that "God has given me a true, intangible talent, and I want to take my talents to the highest level possible." To that goal, he has already released an independent album titled Small Town Boy, although we haven't found a link to buy or download it online so far.
You can listen to a track from the album above, and find more videos of CJ singing everything from country to pop music to gospel on his YouTube channel.