Get ready for tonight's American Idol 2014 live performance show on FOX when the remaining Top 9 finalists compete to become the winner of Season 13!
* UPDATE: Click here to join our LIVE American Idol recap and chat going on right now!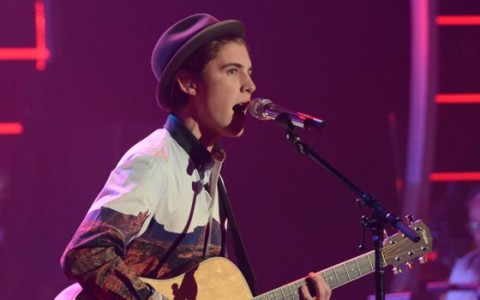 Tonight at 8PM ET on FOX the show kicks off with performances and we'll be here live blogging and discussing the whole thing as it plays out. Join us during the show to share your comments and see what other fans are thinking of your favorite contestants.
This week's American Idol theme is "I'm With The Band" which puts the finalists in center stage with the band behind them playing along to their favorite songs. The freedom to pick the best songs for their performance should push us in the right direction for a great night.
Then on Thursday we'll get the reveal of the latest American Idol results on who was sent home and who moves on to the next round, just one step closer to being crowned the winner this season. We'll also get a guest performance by Janelle Monáe with "What Is Love". Should be fun!
Be sure to join us on Facebook & Twitter for the latest Idol updates!
American Idol 2014 Top 9 Contestants performing tonight!