Here are your American Idol spoilers for the Top 6 week. Every finalist will perform two songs for your votes with a mix of Country and Rock hits. This should push the contestants outside of their comfort zone and make them test their range and impress us with the outcome. Or at least let's hope so!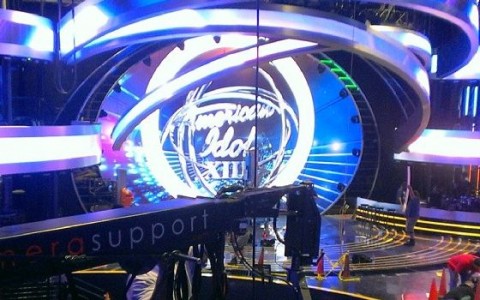 * UPDATE: Click here to watch all the performances and find out what happened in our Top 6 recap of tonight's show!
So what will Alex, Caleb, CJ, Jena, Jessica, and Sam be performing? Here's the rundown on tonight's American Idol song list.
American Idol Spoilers – Top 6 Song List:
As TV Line points out, seven of tonight's songs have never been done on the American Idol stage before. That's awesome for a fresh round of performances. Lots of newer songs mixed in with some classic Country and Rock which should make this a great night of American Idol 2014!
Which singers and songs are you most excited to hear performed tonight?
Source: TV Line