This week on American Idol 2016 the season's Top 14 contestants will face two nights of eliminations and performance opportunities before the Season 15 Top 10 contestants are announced.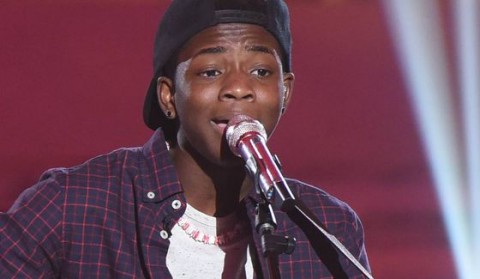 Starting on Wednesday at 8/7c on FOX we'll see all fourteen of last week's surviving singers head back on stage to face another round of cuts. These decisions are going to be made by production and the Judges with no viewer voting involved. Within that hour we'll hear from Jennifer Lopez, Keith Urban, and Harry Connick, Jr. which six singers will be let go to reveal the first eight of our Top 10 this year.
It won't be the end of the road just yet for those sad six though. Instead they will each perform a solo and for the first time this season the American Idol voting will be open! At the end of Wednesday's Idol episode the lines will open and your votes can start to flood in to support your favorites to fill the two empty seats in the Top 10.
Thursday night's American Idol 2016 episode will be two hours starting at 8/7c. Ryan Seacrest will reveal the results of your votes and four of the Wild Card contestants will be eliminated.
Thursday will feature the first live show of the season and mark the return of Kelly Clarkson as a guest judge. She'll be there to help the Top 10 hone their skills as they perform solos again for your votes. These votes will again be critical as two more will be eliminated the following week.
With just six weeks left in the competition the balance of American Idol will be spent quickly so don't miss any of the last season's fun!
Be sure to find us on Facebook, Twitter, and get our Email Updates for more of the latest American Idol results, updates, and news for all of the Farewell Season as we head to the series finale on April 7, 2016. Read the full Idol schedule here.