Who will make the American Idol 2016 Top 10 cut this week? We're days away from finding the official results, but that won't stop us from making our predictions now.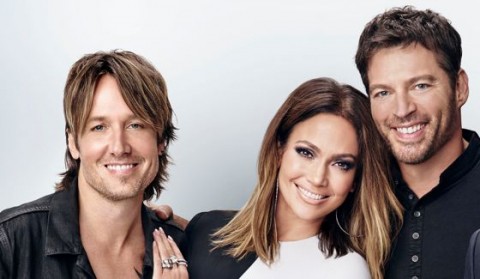 Last week we shared a poll asking you, our readers, who should make the Top 10 and now we're ready to check out what could be an indicator of how viewers may vote to support the contestants later this week when public voting finally opens up. Keep in mind that the Judges and production will select eight of the Top 10 so there could be a gap between who the public wants in the race and who the producers think would make for the best ratings.
So how would things turn out if FOX had let the viewers voted and it was decided by our readers here? Here's a breakdown as of the numbers at the time of publishing this article. The big leader in your votes was Trent Harmon with nearly 55% followed by Gianna Isabella at just over 14%. Dalton Rapattoni rounded out the Top 3 for your votes here at 9%. Now that'd be an interesting Final 3, huh? Here are the full results.
American Idol 2016 Top 10 – Readers Poll results:
Trent Harmon – 54.9%
Gianna Isabella – 14.3%
Dalton Rapattoni – 9.1%
La'Porsha Renae – 4.3%
MacKenzie Bourg – 3.0%
Olivia Rox – 2.6%
Sonika Vaid – 2.3%
Tristan McIntosh – 1.9%
Jenn Blosil – 1.4%
Lee Jean – 1.4%
Avalon Young – 1.3%
Jeneve Rose Mitchell – 1.2%
Thomas Stringfellow – 1.1%
Manny Torres – 1.1%
These numbers would leave out Jenn and everyone below her to face off in the Wild Card round during Wednesday's show. It'd be an interesting match up, but I'm not so sure I think the producers will overlap in their plans.
It's hard to say who the producers wouldn't want from your Top 10 votes, but out of all the bottom six Hopefuls here I think we will see Manny Torres guaranteed a seat in the race. Then to make room for him I do not think it's likely that a girl would be taken out.
Production has kept things in favor of the ladies at each major elimination and I expect them to keep that going this round too with a 5-3 advantage for the women in this week's reveal of the first eight in the Top 10. It'll be interesting to see their final choices.
Remember that voting opens on Wednesday where you'll have your choice of supporting two of the six Wild Cards. We'll have a new poll then to gauge how those American Idol results are likely to go during Thursday's reveal and Top 10 performance show.
Share your thoughts on the readers' results here and how you think they might compare to productions plans for the Top 10.