Tonight on American Idol 2015 the Showcase Week concludes when the last of the Top 48 contestants take their turn on the House of Blue stage before facing their Idol fate.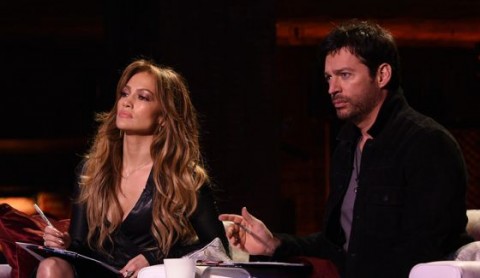 Last night we were surprised by how some of the choices were made including the sing-off between Maddie Walker and Rachel Hallack, but these choices have been locked and readied for months now so the American Idol Top 24 contestants could be revealed and move on to the next round.
We'll soon see the rest of that list of singers fleshed out with glimpses of performances and the sit downs with Judges as Jennifer, Keith, and Harry reveal their decisions. This next round will start off with Hollywood Anderson who quickly became a standout for fans following his audition in New York but has since slide in to mediocre territory. Are you hoping he'll make the cut?
The Showcase round seems to have been a better tool for the Judges and production than it's been for giving viewers insight to the contestants. We were able to see a few great performances last night, but much of the time was set aside for dramatic reveals instead. Maybe they'll go differently tonight, but I doubt it.
Join us tonight starting at 8PM ET for our live coverage to find out who was sent home and who we'll be seeing more of next week when the American Idol bus heads to Detroit for some Motown memories.