The American Idol 2014 Top 2 finalists have been named! Caleb Johnson and Jena Irene will face off next Tuesday night for your votes in a bid to discover who will win American Idol, but let's not wait that long to find out who could take the crown.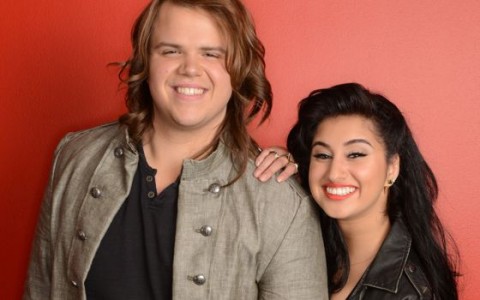 Ahead of Tuesday's finale performance show let's start an early poll. Since most of Caleb's and Jena Irene's die-hard fans are going to vote for them regardless of how well their performances actually go let's get an idea of what kinda of support is out there for them.
We'll have our regular performance "who was the best?" poll up next Tuesday night, but for now feel free to vote up your favorites and tell us why you think he or she should be the winner this year on American Idol!