American Idol's Top 7 contestants gave strong performances last night with a big Bottom Two facing off for the live Twitter vote. We saw another singer eliminated last night and the Top 6 singers move on for next week's Idol theme.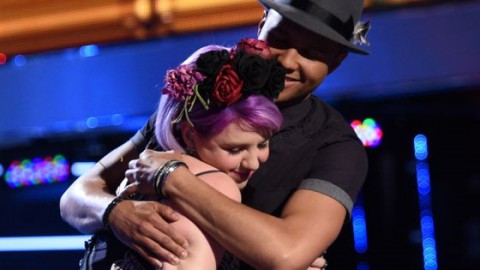 We saw a string of great performances and two strong competitors in a sing off for your votes, but one of them had to be eliminated and this week that was Joey Cook.
Take a look back through Wednesday night's performances and see your favorites back on the American Idol stage.
click images to see full-size views
CR: Michael Becker / FOX. © FOX BROADCASTING CO.