The American Idol auditions for 2015's Season 14 start in just over a week as American Idol Judges Jennifer Lopez, Keith Urban, and Harry Connick Jr. return to tour the country and find the next superstar. Are you ready for a new journey?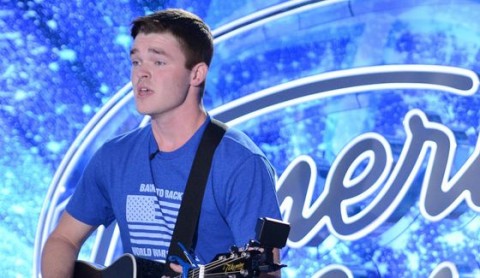 When American Idol 2015 starts on January 7th the three returning Judges plus host Ryan Seacrest will set out for six destinations across the US. Jennifer, Keith, and Harry will listen to American Idol Hopefuls in Kansas City, Minneapolis, Nashville, New Orleans, New York, and San Francisco with Golden Tickets in hand.
We're excited for the season to kick off with the annual of auditions featuring nervous Hopefuls and anxious Judges. Luckily there's a lot in store for us this year on American Idol 2015 with six cities and hundreds of Golden Tickets to be handed out.
FOX has set things up with familiar aspects combining the auditions with a Hollywood Week that may end up as brutal as last seasons and then on to the brand new Showcase Week where the Season 15's Top 48 perform in an intimate setting at the House of Blues in Los Angeles. If you can't wait for their big reveal later in the season then you'll want to see our Top 24 Spoilers list or FOX's sneak peek listen at the Top 24 semi-finalists performing "Feeling Good." This group of Hopefuls is impressive.
Are you ready for the next round of American Idol auditions for Season 14? Join us on Facebook, Twitter, & by Email Updates to get all the latest American Idol spoilers, results, and news all year long!