Here are this week's American Idol spoilers so far revealing what the Top 3 will be singing on tonight's live performance show with a triple set of songs for each of the contestants.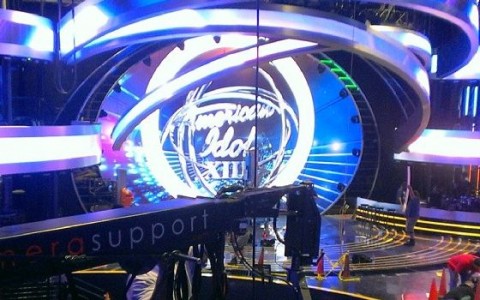 Get ready for a full-blown show on tonight's American Idol because Alex, Caleb, and Jena will again be delivering three hits as selected by their hometowns, the Judges, and Randy the Dawg Jackson.
* UPDATE: Watch all of the American Idol Top 3 performances in our recap from tonight's show!
The hometown selections were narrowed down to a short list of previous performances before finding its pick at each of the Top 3's back home visits.
We're still waiting to receive word on what the Judges and Randy have picked for the final three as well, but in the meantime here's the start of tonight's list.
American Idol Spoilers – Top 3 Song List – Hometown Picks:
We don't know which category (Judges' Picks or Randy Jackson's Picks) the rest of the leaked songs from Idol Insider go in, but here is the rest of the list for tonight's performances. Please note, we are not CONFIRMED yet on who will be singing which song, this is just the rumored lineup of who will be performing which one.
American Idol Spoiles – Top 3 Song List – Judges' Picks and Randy Jackson's Picks
Caleb Johnson: "Never Tear Us Apart" by INXS
Alex Preston: "Pompeii" by Bastille
Jena Irene: Titanium" by David Guetta Featuring Sia
Caleb Johnson: "Demons" by Imagine Dragons
Alex Preston: "Stay" by Rihanna featuring Mikky Ekko
Jena Irene: "Heart Attack" by Demi Lovato
What do you think of these song picks? What would you have selected for your favorite to sing?