We previously released the massive American Idol 2014 song list approved for Hollywood Week, featuring an updated roster of songs for season 13. Now we're pleased to bring you the first American Idol spoilers on what song choices were made by some of the early favorite contestants during the a cappella round!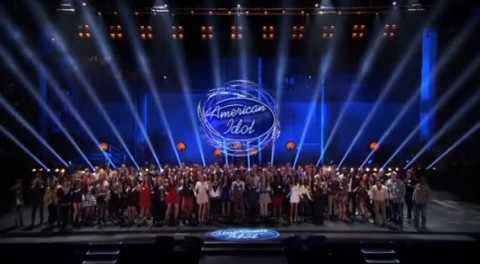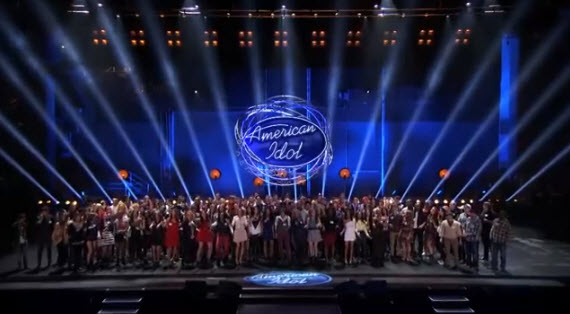 American Idol season 13 Hollywood Week is separated into four rounds this year. The first round is a new twist called "Hollywood or Home" and will force some of the contestants to sing for their lives once again before they've even unpacked their bags. The contestants who get to skip this round, or survive it, will then move on to the traditional a cappella performance for round two.
In an earlier post, we brought you an exclusive sneak peek of what a few of the American Idol 2014 constants would be singing in this round. Thanks to our friends over at The Idol Pad, we can now bring you even more American Idol 2014 spoilers of what some of the early fan favorite contestants will be performing in this all-important Hollywood Week round.
Hundreds of contestants showed up in Los Angeles for Hollywood Week, but we only have spoilers on a limited few of them so far. However, we will continue to add to this list as we are able to acquire more information. Meanwhile, here's what we have so far, along with some sample videos of the contestants in question to ponder:
Alex Preston – "Scream and Shout" by Will.i.am and Britney Spears (revealed by Rickey.org)
C. J. Harris – "Trouble" by Ray LaMontagne
Kenzie Hall – "Can't Hold Us" by Macklemore & Ryan Lewis/Ray Dalton (revealed by Rickey.org)
Majesty Rose York – "1, 2, 3, 4" by Feist
Savion Wright – original song "Breathing Underwater" (revealed by Rickey.org)
Spencer Lloyd – "Say Something" by A Great Big World/Christina Aguilera
We'll have more American Idol spoilers from Hollywood Week coming up soon, so stay tuned!