When we first reported the American Idol 2014 spoilers for this season's Top 30 we were quickly surprised to find out there'd actually be a Top 31 instead. But hold up. That 31st singer is about to get sent home and you'll be the one deciding. Read on for the latest American Idol spoilers!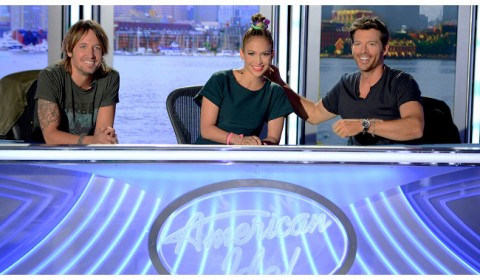 According to reports from The Idol Pad, two male singers will compete for America's votes for a chance to stay in the competition. The judges have let through a Top 31 but now it's time to whittle that back down to the more standard thirty Hopefuls.
Spoilers indicate those two American Idol 2014 Hopefuls are Ben Briley and Neco Starr.
If Neco sounds familiar then you might be remembering him from his past appearances on American Idol during Season 11 when he made it to the Top 42. Impressive! But can he survive to the semi-finals this season or will newcomer Briley takes his spot? It'll be up to you, America!
Check out the rest of our spoilers and Top 31 list of contestants on Season 13 to see how far your favorites have made it so far this season.

Video: American Idol 2014 Top 10 audition moments