Tonight on American Idol 2014, the Top 7 contestants return to sing for your votes with all new performances featuring songs picked by the other finalists!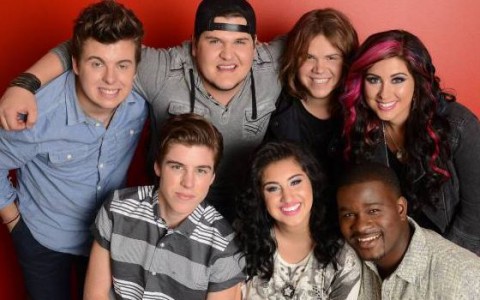 The live performances kick off starting at 8PM ET tonight on FOX and we'll be here live blogging the whole thing along with details on how to vote for your favorite Idol Hopefuls. We hope you'll join us tonight during the show!
We've taken a look at your rankings this week and done some ranking of our own, but now it's time to see how these Top 7 stand up to all our expectations.
For some extra fun the American Idol theme this week is all about the finalists picking songs for each other. Of course there could be some funny sabotage selections, but I don't think that'll happen. Instead I'm sure we'll see some smart picks that showcase the artists' talent.
We'll be watching for new American Idol spoilers today to find out what the singers will be performing tonight, but in the meantime check out our song picks for the Top 7.
American Idol's Top 7 perform tonight: