We're down to just seven finalists left on American Idol 2014. It's been a very entertaining ride since January as we've watched this artists grow, develop, and refine their performances. But as in most things, some seem to have taken charge of that change more strongly than others and it reflects in our weekly polls.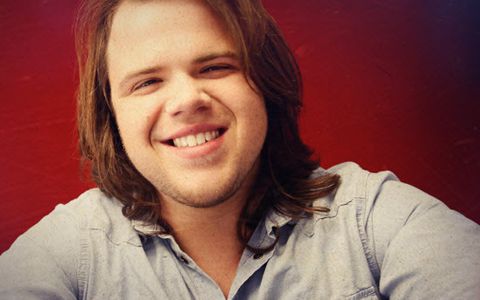 Now with so few Idol Hopefuls left the show has shifted to offering up just the Bottom 2 on the American Idol results shows. That's how you really know we're getting close to the end with the May season finale. We will change up our rankings review too and see who earned a spot in the Top 5 and Bottom 2 with your votes in our weekly poll.
Leading the top is no big surprise after last week's killer show closing performance. Caleb Johnson tore it up with 32% of the poll's votes. One singer taking home nearly a third of all the votes is an impressive feat. He's got an incredible shot at pulling off the big win this year.
Don't get too far ahead of yourself though, Caleb. There are several other Hopefuls not far behind. Sam Woolf had a big recovery on the show after his Save as well as in our poll. He came in second place last week with 17%.
Next up we've got a tie at 11% with Alex Preston and… the singer who was eliminated: Malaya Watson. It seems we had another ballot box stuffing group again this season for Malaya. She was doing well here on the site, but it didn't translate for those doing the official voting.
Jena Irene came in fourth in your votes at 9% and Jessica Meuse kept her ground at 7%. Jena has had her ups and downs here in our polls as she's done on the big stage. She's got potential, but needs to crank it up this week. Jessica is a longshot to win this, but she's still got some stragglers behind her as an elimination buffer.
Filling out our Bottom 2 from last week's voting our poll here on the site are Dexter Roberts at 5% and CJ Harris at 4%. Both have struggled in our polls but have managed to stay in the race. Every week I feel like I'm saying this is likely CJ's time to go, so I'll skip that this time. Someone will have to go and I'd expect it to be one of these two if they don't have a big, big night on Wednesday.
How would you rank the remaining Top 7 on American Idol 2014? Share your thoughts with us!