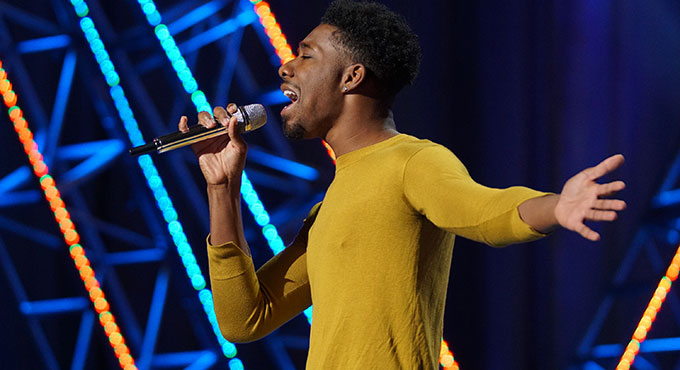 This week on American Idol 2018, we watched the Top 50 become the Top 24, and during the process we saw some talented people go home. That left us asking if the judges made the right decisions.
A lot of people think the judges made a lot of wrong decisions. We agree that some of the decisions were a little off, but there are some very talented people in the Top 24. And the next step is to get those 24 down to the Top 14 so America can start voting on them.
So now it's our turn to take the Top 24 list and pick who we would put into the Top 14. This is of course based on what's happened so far since we have no idea how the next rounds go, which are duets with celebrities, by the way. Keep in mind this is just for fun and it's all our opinion. These are not spoilers, they're just simply who we'd like to see in the Top 14. And we want to hear you you would like to see in the Top 14 also.
American Idol Network's Dream Top 14 For 2018
This is random order, starting with females
Effie Passero
Layla Spring
Kay Kay Alexis
Jurnee
Alyssa Ragu
Michael Woodard
Ada Vox
From this Top 14, I'd say Marcio Donaldson would be the standout. I would love to see him go all the way, but this is American Idol, so if this were the actual Top 14, you could look for Garrett, Jonny or Caleb to go all the way.
I'm just not feeling the the girls as much. I think they let most of the really talented and marketable girls go. I think Catie could be a wild card, since she's so quirky. She doesn't have that star look, but maybe we're over that as a society. Maybe we can look past that. I mean look at Sia. We don't even see her face anymore and we love her.
And I told myself I wasn't going to go there, but if this were truly my dream Top 14, I'd get to bring back Maddie Zahm and Brandon Elder to take two of those spots. And for all of you Laine Hardy fans, I'd bring him in too!
Who would be in your dream American Idol Season 16 Top 14? Let us know in the comments section!