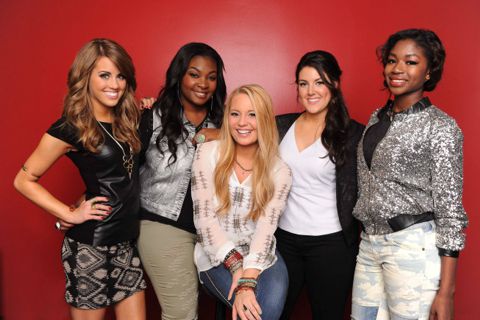 We've made our American Idol predictions for tonight's Top 5 results show, but what are you all expecting to happen? Let's take a look at our weekly performance poll and see which Season 12 Hopefuls are getting the least love when it comes to your votes.
Based on your votes, with over two thousand votes recorded so far, here's what you all are predicting.
American Idol 2013 Top 3:
American Idol 2013 Bottom 2:
We're not surprised to see Amber and Janelle trailing the other three ladies. All are great performers, but Candice, Angie, and Kree have consistently delivered stronger performances week after week. Now with no male buffer from elimination we agree that one of these two ladies will be forced to sing for her life.
Would you want the judges to use their Save this week if either Amber or Janelle are up for elimination? What if a shocking result hit and sent one of the top three listed above in to the danger zone? Remember, this is the last week they can use the Judges Save so I'd expect something to happen with that.