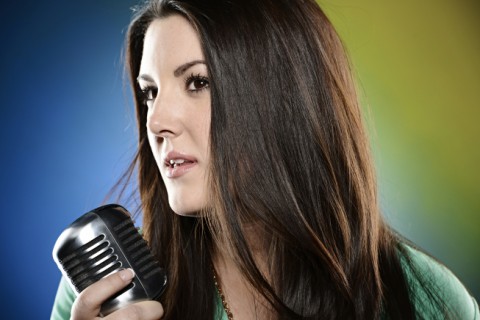 This week on American Idol 2013, the Top 7 will take on classic rock songs. And finally, after 12 seasons, production has finally realized they have some power. They've banned ballads this week. That means everyone must sing an up-tempo song! Yes!
I wish they'd install one more rule: No Queen. Or at least no butchering of Queen. Some things are just too sacred.
So what should the Top 7 sing? The following are my suggestions.
Candice Glover, "River Deep Mountain High." I know this has been down before on American Idol, but I'd love to hear Candice take on the song by Tina Turner. It's so high-energy and powerful and just an amazing song. Candice could kill it!
Kree Harrison,"Crazy on You." Oh. My. Gawd. Could you imagine Kree doing this fantastic rock classic by Heart? When I thought of the song my mind immediately raced to Kree. She has to do this.
Burnell Taylor, "Painted Black." Burnell has that 1960s soul voice that could easily translate into 60s rock, so I think this Vietnam-era Rolling Stones song could be just the right choice for Burnell.
Janelle Arthur, "Piece of My Heart." There's been a country version of the Janis Joplin classic already, so it would be easy for her to put her country spin on the song. This would also be a pretty good choice for Kree.
Lazaro Arbos, "Don't Stop Believin." I'm not sure this is Lazaro's week since he's more of a ballad singer (which is probably another move by producers to get Lazaro out). But he could take on this Journey hit and handle it the way Glee handled it. He's more of a Glee-like singer anyway, so it could actually work out.
Angie Miller, "More Than A Feeling." This might be too slow for the theme, but probably not. I think she could start this off on the piano then break it down when the band comes in.
Amber Holcomb, "Go Your Own Way." I'm going with this Fleetwood Mac hit just because someone should sing it. I don't ever really fit Amber into any particular genre or wheelhouse, so she's always hard to pick songs for.
What do you think the American Idol 2013 Top 7 should sing?