.
Last night on American Idol the Top 12 contestants performed their hearts out, but was it good enough to make it on to the Top 11 round next week?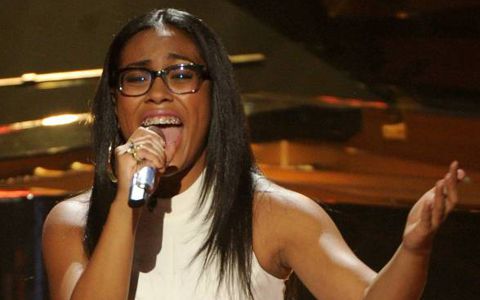 Which Top 12 finalists delivered the performances of the night on Idol? Here's a countdown of our favorite top five of the show. (We disagree on the order just a bit in the ENTV video review above, but pretty much agree with their top five picks.)
#5 – Sam Woolf sings "Just One"
#4 – Jena Irene sings "Suddenly I See"
#3 – Dexter Roberts sings "Lucky Man"
#2 – Caleb Johnson sings "Working Man"
#1 – Malaya Watson sings "Take Me To The King"
There were some great performances and some big disappointments this week. It'll be interesting to see if past good will can save those who faltered during the live show. We'll find out tonight with the American Idol results show.
Who would make your Top 5 list for this week? Share your own Top 5 list and tell us who you would rank those spots.