American Idol 2014 finalist Dexter Roberts hails from Fayette, Alabama, where he enjoys hunting, fishing, tattoos, and belting out country music. He also happens to be very close friends with another season 13 Alabama native, CJ Harris.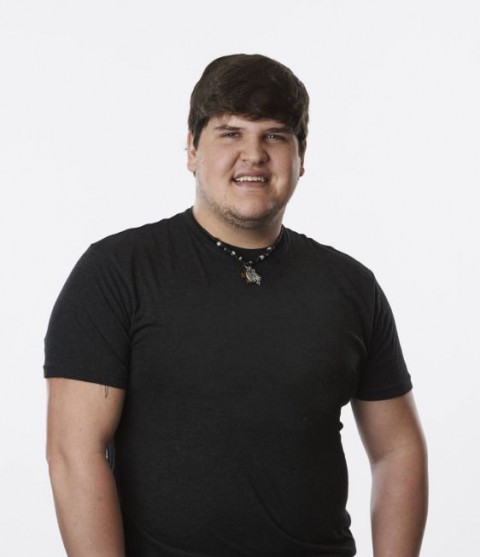 Facebook | Twitter | YouTube | Fan Page | Idol Fan Page
In an interview with WVUA Tuscaloosa at his first audition, Dexter said it was his grandmother who got him his first guitar when he was five years old, and everything went from there. We bet Dexter was feeling pretty grateful to grandma after he made it all the way to the American Idol 2014 Top 7!
Dexter Roberts American Idol Performances
Season 13 Audition:
Road to Hollywood:
Hollywood Week Group Round:
Hollywood Week Final Judgement:
Top 31 This Is Real Profile:
Semifinals Rush Week:
Top 13 Interview:
Top 13 Performance:
Top 12 Performance:
Top 11 Audition For Dexter Roberts
Top 11 Performance:
Top 10 Performance:
Top 9 Finalist Diaries:
Top 9 Performance:
Top 8 Finalist Diaries:
Top 8 Performance:
Top 8 Duet With CJ Harris:
Top 8 (Redux) Finalist Diaries:
Top 8 (Redux) Peformance:
Top 8 (Redux) Duet With Jessica Meuse:
Top 7 Finalist Diaries:
Top 7 Performance:
Top 7 Trio With CJ Harris and Jessica Meuse:
Top 7 Results Final Song:
Dexter Roberts Background
At the American Idol season 13 bus tour auditions in Tuscaloosa, Dexter passed around his guitar to several other hopefuls who needed one for their performances. Roberts reportedly knew one of the guys, Garrett Nichols, and the other hopeful, CJ Harris, broke a string before his audition while he was standing in line. All three of them ended up making it through to sing again in the next auditions round.
This was the first year that American Idol has allowed contestants to bring guitars to their auditions, and Dexter Roberts was certainly happy about it. "I don't know if it helped," he said. "I feel naked without it because I play all the time."
From his Facebook profile, we learned that Dexter is apparently a graduate of Fayette County High School and attended Alabama Fire College. Yes, that's right, firemen training! In addition to hunting and fishing, Dexter also loves singing, playing his guitar, and… more hunting. Ducks, turkeys, deer, you name it.
As for his other interests, Dexter enjoys Duck Dynasty, SportsCenter, horror films, and comedy movies. Not so much the books though, as he says doesn't "really read much."
Dexter's musical favorites include Jesse Reece, Savannah Coker,  the Sweet Tea Trio and, well, pretty much country music in general.