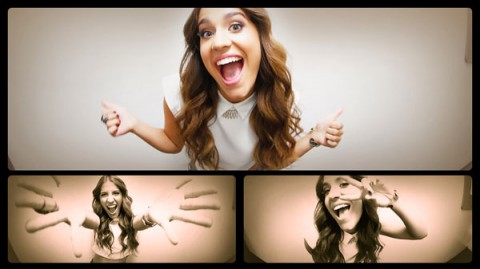 The American Idol 2014 Top 12 performed for America's votes last night and based on what we saw, I think we might see a bit of a shift tonight with the results.
And since we're into the second week of the real competition, contestants are starting to standout and others are backing away. The predictions get a little easier at this point, thankfully. But to be fair to my *ahem* expertise, I nailed the prediction last week.
Let's get to this week's predictions. As always, these predictions are based on last week's rankings, our polls, this week's performances and my gut. This is not scientific, nor is it opinion. It's just a prediction. For fun! Let's go!
Who is going home on American Idol 2014 this week?
Definitely Safe
Dexter Roberts. He was right up there when Ryan gave us a look at how the super vote was going and he's also doing very well in our poll. And based on his performance, America will be resounding well to his raw and emotional performance. Country music fans love to vote in singing competitions.
Caleb Johnson. Everything I don't like about this guy is what's working for him. Seriously. I don't like his theatrics and how over-the-top everything is, but America is eating it up. And good for him. He did well in the super vote preview and is also ranking well in our poll, so I think he's solid this week.
Jessica Meuse. I'm not sure where she's going to be landing in a few weeks, but right now Jessica is pretty safe, I think. America is responding well to her and after her performance this week, I think she picked up some new fans.
Sam Woolf. I think Sam's song choice was risky, but the way he handled the song and worked the stage, he was a natural. He's not doing amazingly well in our polls, but the super vote preview seemed to be working out in his favor. Not to mention his star power.
Most Likely Safe
C.J. Harris. I'm still not sure if America knows what to make of C.J. He's going to have to decide soon or he won't be stuck here in the middle. But for now, I think he's pretty safe.
Majesty Rose. She had a big flat note in her performance tonight, but the average watcher doesn't notice technical stuff like that. So I think she's pretty solid this week.
Alex Preston. He had a little bit of a mediocre night, but I think he's probably carrying the older vote this season. He'll be OK for a while, I think.
Ben Briley. He had a bad night last night and he's not doing so well in our poll, but I don't think that's enough to send him packing tonight. I think he's most likely safe.
Jena Irene. Jena is right on the cusp of most likely safe and probably in the bottom three. I think she might be just barely on this side.
Possibly the Bottom Three
Malaya Watson. I think Malaya had the best performance of the night and she's doing very, very well in our poll. But I don't think she catapulted her way to total safety. I don't think she's going home, but I think she could still be in the bottom. It's possible she and Jena or Ben trade places, but I doubt it.
Emily Piriz. She's not doing so well in polls and the super vote and she's kind of boring. But I think her JLo song choice tonight might MIGHT keep her from going home.
MK Nobilette. I think American Idol isn't the right place for MK. Unfortunately, the average fan isn't going to respond to her style of music. Not to mention all the closed minds out there. It's disgusting but true.
Probably going home
MK Nobilette. I think it's her time. And I don't think the judges will save her. It's possible that Emily will head home instead. But I think the judges could decide to save Emily.
Who do you think will be going home tonight?