There are just four singers and two weeks left in the American Idol 2014 competition which means one of these great singers will soon take the crown! We're taking a look at your votes in last week's performance poll to see how they stand up and rank as we prepare for this week's performances.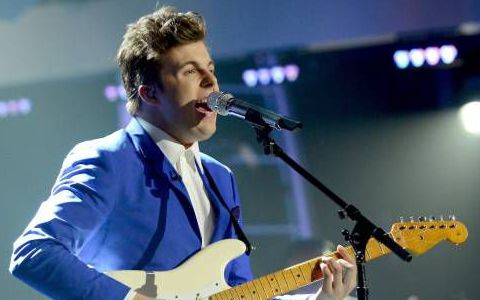 After a level week the round before we were back to seeing a few leaders of the American Idol pack. Caleb Johnson stood out on top once again with 26% of the vote and continues to be a dominating force in the competition. He wasn't alone at the top though as Sam Woolf was just a step behind him in our poll at 24%. Of course Sam was eliminated last week as many saw coming and his standout rankings here could be attributed to a flood of fans inflating his actual rankings.
In the mix at the bottom we find Alex Preston at 18%, Jena Irene at 16%, and Jessica Meuse at 14%. Alex continues to play the middle of the field and has dodged the danger zone so far, but he'll need to crank it up if he wants to get to the finale night. Jena Irene was the only singer last week to drop in the polls from the round before. All the same she continues to do well overall and remains a contender for the title. Then there's Jessica Meuse who spent two weeks in the Bottom 2 but with the strange twist last week we don't actually know if she was there again this time. I'd wager she was despite great performances the night before.
Take a look at where your favorite remaining American Idol 2014 Hopeful stands heading in to this week and be ready to break out the support on Wednesday night to help keep him or her in the competition!
American Idol 2014 Top 5 Week Rankings:
Caleb Johnson – 26% – up 3 points from last week
Sam Woolf – 24% – up 2 points from last week – eliminated
Alex Preston – 18% – up 3 points from last week
Jena Irene – 16% – down 5 points from last week
Jessica Meuse – 14% – up 2 points from last week
Who do you think will top our charts this week on American Idol?