The American Idol Top 10 was all set to be revealed last night when the Judges threw us a curveball and saved Qaasim Middleton from elimination.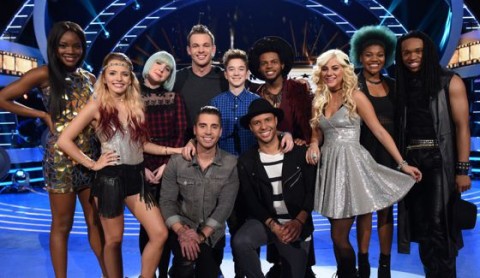 Now we get a second look at the Top 11 for Season 14 as they performed their movie song picks with a mix of questionable and great deliveries. Harry said it was a weak night of performances but it certainly wasn't boring.
Since the Judges made it clear that stage presence and performance can be just as important, if not more so, than vocals who do you think is giving us the best show when they step on the American Idol stage? Check out all the photos from this week's Idol episode and see who did it the best.
PS: No, I don't know why FOX skipped Nick Fradiani's pic, but if they add it then I'll update it to the gallery below.
click images to see full-size views
CR: Michael Becker / FOX. © FOX BROADCASTING CO.