FOX is going all out with its guest list of performers for the American Idol 2016 finale as a grand exit to the series which is set to air on April 7th.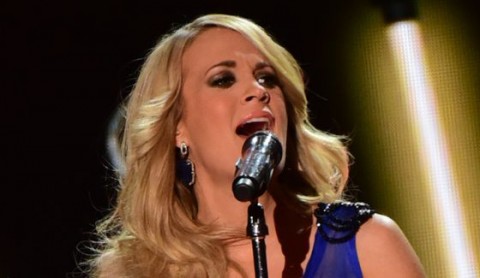 We're down to just over a week until American Idol ends and FOX is getting ready for the big celebration party as the remaining finalists focus on their work ahead this week.
Starting on Tuesday, April 5, 2016 the three-night finale event kicks off with a 90-minute show at 8PM ET/PT that takes a look back over the series. We'll get interviews and segments from those involved including the original panel of Simon Cowell, Randy Jackson, and Paula Abdul.
Then on Wednesday night the last finalists, which we believe will be all of the Top 3 before an elimination later in the show, will sing again for your votes one last night. That live show runs for one hour and starts at 8PM ET/PT.
It'll all wrap up on Thursday night with a 2+ hour show that runs from 8PM ET/PT until 10:06PM ET/PT so you'll want to adjust your DVRs that night or you could miss the big reveal and final performance..
So who will be singing at the American Idol Grand Finale? Buckle in because it's one big list! They've got all but one of the American Idol winners performing, yes even Kelly Clarkson but her performance won't be live. Since Kelly's baby is due right around the finale she won't be able to make it and instead pretaped her appearance during her visit as an Idol judge.
Kelly Clarkson
Ruben Studdard
Fantasia
Carrie Underwood
Taylor Hicks
Jordin Sparks
David Cook
Kris Allen
Lee DeWyze
Scotty McCreery
Allison Iraheta
Blake Lewis
Bo Bice
Bucky Covington
Brandon Rogers
Casey James
Carly Smithson
Chris Daughtry
Clay Aiken
Colton Dixon
Constantine Maroulis
Danny Gokey
Diana DeGarmo
Elliott Yamin
Ace Young
George Huff
James Durbin
Jessica Sanchez
Joshua Ledet
Justin Guarini
Katharine McPhee
Kellie Pickler
Kimberley Locke
LaToya London
Lauren Alaina
Melinda Doolittle
Pia Toscano
Sanjaya
Skylar Lane
Tamyra Gray
and more
The missing Idol winner as you likely noticed is Phillip Phillips who is currently in a contract dispute. That's a real shame for everyone involved.
As for the rest of the American Idol alumni participating, well that's going to make for an amazing show. It's going to be sad and it's sad already to think about how we're going to lose all this entertainment each season, but at least it'll be a huge blow out of fun along the way!
Who are you most excited to see perform again one last time on the American Idol stage?