After some big shake ups during last week's American Idol 2016 elimination show we're anxious to see if we're in for any big surprises during Thursday's Top 6 performance show as the remaining finalists await their fate.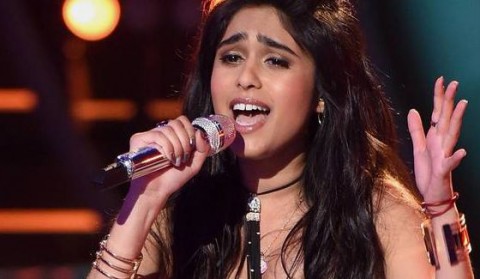 Last week's twist on the elimination with the Judges picking the winners and losers was an unwelcome interference with viewer votes, but I guess we shouldn't be surprised by production grabbing the reins. But in case they don't do it again this week, let's check out the results of your votes.
Readers here nailed last week's results in their poll votes here on the site with all three of the Bottom 3 here ending up there on the American Idol stage too. Might happen again this week so let's see who could be in danger.
Trent and La'Porsha again remain in the top two spots but Sonika has climbed one rank to join them in the Top 3. That vacancy was opened up by Dalton who has dropped two spots here in our poll down to fifth with Lee climbed up over him too.
The Bottom 3 in our poll, based on your votes, goes to MacKenzie, Avalon, and Tristan. If that's the real deal then who will they keep? MacKenzie seems like a natural choice, but if Idol wants a female winner for Season 15 then he'll have to go instead of the two women.
Here are the results of your voting plus rank changes compared to last week's numbers.
American Idol 2016 – Top 8 Rankings:
Trent Harmon – 26.6% (+0)
La'Porsha Renae – 16.7% (+0)
Sonika Vaid – 15.5% (+1)
Lee Jean – 12% (+1)
Dalton Rapattoni – 11% (-2)
MacKenzie Bourg – 6.3% ((+0)
Avalon Young – 5.96% (+2)
Tristan McIntosh – 5.9% (-1)
What do you think of these potential results? Share your thoughts below and get ready for Thursday's two-hour live show with eliminations and the Top 6 performances.