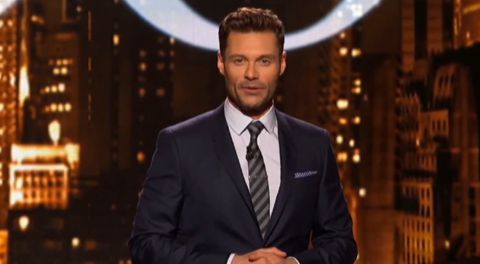 Tonight on American Idol 2013 the Top 4 finalists will gather on the stage as the lights are dimmed and this week's Idol results are revealed. We've made our predictions for who will be voted off tonight, but let's take a look at how you, the readers, are voting in our weekly poll.
In an incredible jump from past weeks of living in the danger zone, Hopeful Amber Holcomb rocketed to the top spot this week in our poll. Her lead is growing thinner over second placer Angie Miller, but first place is first place and apparently she earned even if the judges gave her a hard shove up to that spot last night.
With Angie and Amber collectively holding 71% of the vote at the time of publishing that leaves just a few scraps for Candice Glover and Kree Harrison. Candice has just a 1 point lead over Kree with 14% vs 13%, respectively.
Both Candice and Kree seemed destined for the Top 3 over the past few weeks, but now that may have come to an end. We wouldn't be surprised, though a little disappointed, to see these two singers taking seats in the Bottom 2 during tonight's American Idol results show.
This could all be for nothing though if the twist for this week of Season 12 is what we think it'll be. We're speculating that no one would go home tonight if production announces they've extended the deadline for the Judges Save. Of course they could always save it for next week and let tonight's bottom vote-earner head on home.
Who do you think will be eliminated tonight on American Idol 2013?