The results are in and we finally know who our American Idol season 13 Top 5 finalists are for 2014! These lucky young singers are just over a month away from possibly becoming the American Idol season 13 winner.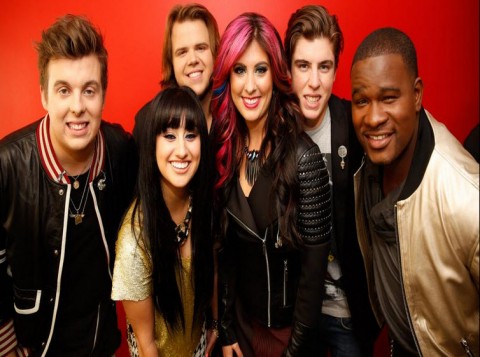 Each and every one of them — Alex Preston, Jena Irene Ascuitto, Caleb Johnson, Jessica Meuse, Sam Woolf, and CJ Harris —  has fought hard to get this far, and it's only going to get tougher from here!
Which of these eager young singers will not be returning to us next week to compete as part of the American Idol season 13 Top 5? Did your favorite make it through this round to come back and fight again next week?
We have the American Idol elimination results tonight for you in our Top 5 photo gallery below!
(Click the thumbnails for larger pics or to scroll through.)
What do you think of this week's American Idol 2014 voting results? Do you think the viewers got it right in who was eliminated on American Idol tonight? Tell us your thoughts on the season 13 final five in our comments area below!