This week's American Idol spoilers for song picks have been revealed ahead of tonight's Top 4 results show after the remaining finalists iTunes releases were announced.
Update: Full song spoilers have been released & listed below.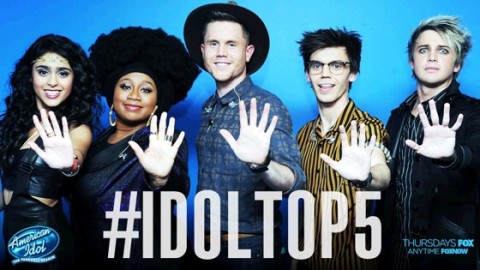 Each of the remaining five finalists have prepared two songs for this week in hopes they'll be performing both for the chance at your votes, but only one song could make its way to iTunes. Yes, the iTunes releases have finally begun for American Idol 2016 in just the last three rounds. Go figure. It was up to the contestants to decide which one they'd release for download, giving us our first glimpse at tonight's playlist.
American Idol Top 4 song list:
Great song picks for this week as we've got an interesting mix revealing two of the Sia songs so far. La'Porsha is going to have a good time with this one as that's a great song off Sia's previous release.
Trent's pick is the one that's got me the most interested from the Classic Rock side of things while MacKenzie's Cheap Trick pick isn't one I would have gone for, but he's very creative and I'm sure he'll make just right for the show.
We'll keep watching for more of tonight's American Idol song list as there's another half of that list waiting to be discovered! Join us on Facebook, Twitter, and by Email Updates to get the news.