Tonight on American Idol the season finale wraps up its two-night special event as the Season 14's Top 2 contestants await the results of your votes and decision: who is the winner of American Idol 2015?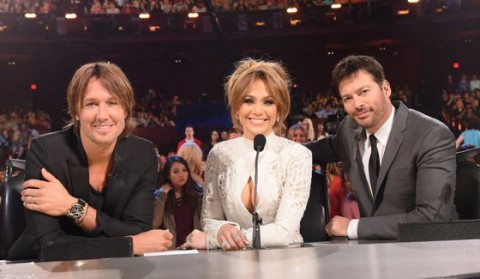 We watched as Nick Fradiani and Clark Beckham battled it out behind the mic and piano for your votes, but now it's out of their hands and the results are in the closely guarded envelope awaiting Ryan Seacrest.
We've made our own predictions plus we've looked at your votes in our Top 2 performance poll for insight to what could happen tonight in the final Idol results show of the season. This season is nothing if not incredibly close between these two singers!
click images to see full-size views
Before we get to the results of who won we'll be treated to guest performances and duets with the likes of Steven Tyler singing with Jax plus Fall Out Boy, Pitbull, NKOTB, and a lot more. Yes, we'll even get to hear from all three of the Judges performing but no word yet if that means Jennifer Lopez, Keith Urban, and Harry Connick Jr. will be singing together or not.
Share your thoughts on this season and what you've enjoyed most as we start to wrap things up. Are you ready for one more season with American Idol 2016? Auditions begin today for Season 15 so do not miss your chance!
Join us back here at 8/7c for our live coverage and voting details for what should be a fun night of performances on American Idol. Find us on Facebook, Twitter, and by Email Updates for more Idol all season.