Tonight on American Idol 2015 the all-new Showcase Week presents a unique opportunity for the remaining Top 48 contestants to perform before a live audience in a crowded venue. For many this will be their first time. For some, it may be their last.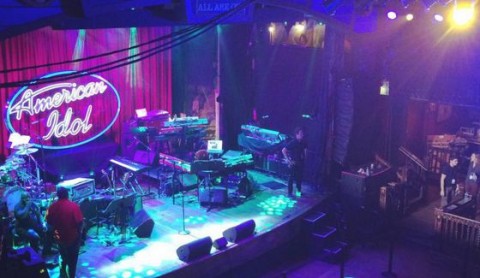 When the remaining American Idol singers reconvene during tonight's episode they'll have moved from the Orpheum Theatre to Sunset Strip's House of Blues. Each singer will have one shot before the Judges, their competition, and an audience to recreate a real world gig. The pressure has never been greater.
Check out these behind-the-scenes photos from American Idol contestant, Lovey James, preparing for her turn on the House of Blues stage at the Showcase Week.
click images to see full-size views
The show starts at 8PM ET/PT tonight on FOX and we'll be covering it with our live recap starting at 8PM ET so be sure to join us here and discuss the show live with other fans in our Idol chat room.
By the end of this week the American Idol 2015 Top 24 will be revealed as we prepare for voting to begin to find this year's winner. Can't wait until Thursday night to find out who made the cut? We've got your Top 24 spoilers here!