It was a short lived run for the Top 12 as the American Idol 2015 Top 11 will be revealed tonight on FOX starting at 8PM when host Ryan Seacrest announces the results of your votes and the contestants return to perform again.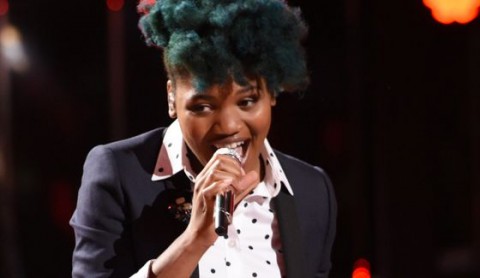 American Idol returns at 8PM ET/PT for a two-hour show and it's the first live performance show of the season! Unlike the past few performance episodes this one will feature a single elimination from the Top 12 ranks. We just met them yesterday but that party is over. By the end of the night we'll have the Top 11. Who will make it?
Taking a look at the results from last night and our own Top 12 poll we can already see who could be the two most susceptible Hopefuls: Quentin Alexander and Adanna Duru. America has effectively voted them out already but the Judges saw fit to get them another chance at the big prize. Having rewatched their performances I'd say Quentin capitalized on this second life better than Adanna and that's bad news for Ms. Duru.
Tonight's show is more than just American Idol results though. The Top 11 will be performing "Party Songs" for this week's second theme and they'll be doing it live after weeks of pre-taped events.
Along with the Idol contestants we'll also get guest performances by Empire's Jussie Smollett and Bryshere Gray as they take the stage with "No Apologies." Sounds like it's going to be a very busy night and I can't wait to see how it all turns out!
Join us here tonight at 8PM ET as we live blog the performance and results show. Find us on Facebook, Twitter, and Email Updates to get even more American Idol coverage.