The American Idol Top 11 contestants will be revealed tonight but there's no need to wait on the spoilers for what those lucky eleven will be singing.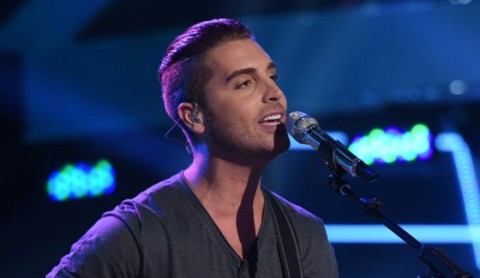 According to TV Line the "Party Songs" theme will feature some pretty good picks with a few questionable ones along the way. Here's a run down on tonight's American Idol Top 11 song list:
Clark Beckham is a front runner for the guys and a fantastic singer but I feel like he keeps covering some rather old songs. "Party Songs" is the genre and he goes a Doobie Brothers hit? Nothing wrong with Doobie Brothers, but it's a thirty year old song (1976). I don't doubt that he can pull it off, but this was an opportunity for something modern before we slide back to some other oldie moldies and he does it on his own instead. Sigh.
Another odd pick is Quentin Alexander with "Rolling In The Deep" which is a great song, but not quite what I'd have in mind for a party mix. Quentin is an excellent "emotional" singer and just like Clark I don't question his ability to deliver on this one, but it just seems odd.
What songs from the Top 11 playlist are you most excited to see performed tonight on American Idol? Join us back here at 8PM ET for the live two-hour event.