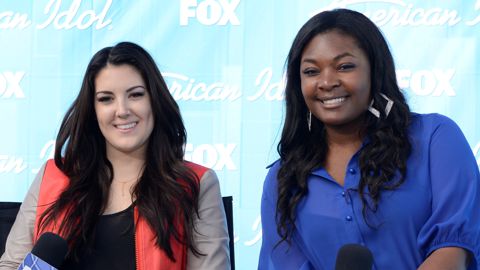 Who will win American Idol 2013? Kree Harrison and Candice Glover will sing for your votes tonight on American Idol one last time as part of the one-hour season finale show on FOX.
Now is your chance to vote ahead of tonight's show and share your opinion on who is going to win Season 12. Will it be Candice or will it be Kree? Vote in the poll below and then leave a comment explaining your pick from this year's Top 2 finalists.
If you need a little help in making your pick before the singers perform then you can check out tonight's song spoilers.
The official voting won't start until the end of tonight's show so join us then to find out how to vote for the American Idol 2013 winner.