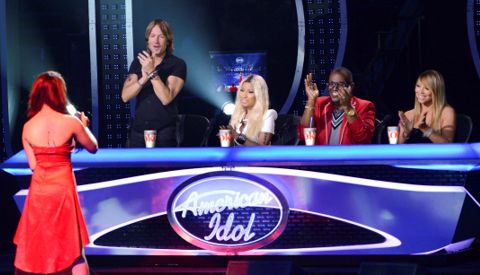 Read our live blog recap for tonight's "Sudden Death" episode here!
The competition continues tonight on American Idol 2013 when the final ten ladies take the stage in Las Vegas for one shot at the Sudden Death battle.
Last week the first ten ladies competed – Girls' Round 1 Photo Gallery – and decided the first half of the final ten girls. Now the last five seats have to be filled. Who has what it takes? Well you can either way for tonight or check out the American Idol spoilers for who was eliminated in tonight's episode.
Tonight's American Idol 2013 Hopefuls include the following ladies:
Cristabel Clack
Jett Hermano
Juliana Chahayed
If you didn't peek at the spoilers, then who do you think has what it takes to impress the judges, wow the audience, and move on to the American Idol 2013 Top 20 shows?