With just three finalists left on American Idol 2014 it's important to see where they all stand as we head in to Top 3 week starting tomorrow night. Your votes were cast in our "who was the best?" poll and we may be able to predict this season's Top 2.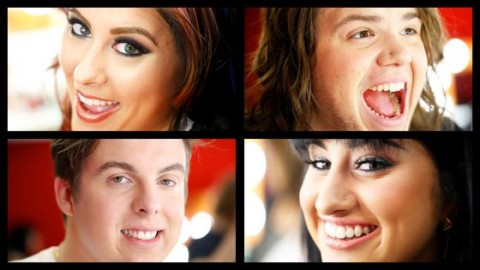 From your votes last week there were two stand outs: Caleb Johnson and Jena Irene. Jena lead the poll with 35% to Caleb's 34% in what could be an incredibly close and tight race should these two contestants move on to next week's American Idol finale.
Alex Preston took third place in our poll with 15% and was just a nudge ahead of Jessica Meuse who ended up being eliminated last week.
Obviously these polls are not the official numbers, but they often do parallel what we see happen on the American Idol results stage that week. If that's the case again with our Top 3 rankings then there's a strong chance that we'll say goodbye to Alex Preston this week and hello to a Final Two with Caleb Johnson and Jena Irene.
However, just the week before Alex sat in second place behind Caleb which put Jena Irene in third. Anything can happen!
Looking back over the entire season, since the Top 13 week, either Caleb or Jena have topped the rankings for eight of the past eleven rounds. Of those eight, five belong to Caleb and three to Jena with her latest beating out Caleb by just one point. Now we'll have to wait and see where Jessica's fans shift their support this week.
Who would be your ideal American Idol season finale face off?
Take a look at where your favorite remaining American Idol 2014 Hopeful stands heading in to this week and be ready to break out the support on Wednesday night to help keep him or her in the competition!
American Idol 2014 Top 4 Week Rankings:
Jena Irene – 35% – up 19 points from last week
Caleb Johnson – 34% – up 8 points from last week
Alex Preston – 15% – down 3 points from last week
Jessica Meuse – 13% – down 1 point from last week – eliminated
Who do you think will top our charts this week on American Idol?
Here is the full American Idol 2014 season's rankings data from your votes in our weekly polls. Click here to see the graph in full-size.