Another finalist is about to be eliminated on American Idol 2014's results show as the final four become the Top 3. This elimination will decide who gets the grand homecoming parade so the pressure is on to make it more than ever.
* UPDATE: Find out who was eliminated on American Idol tonight in our Top 4 results recap!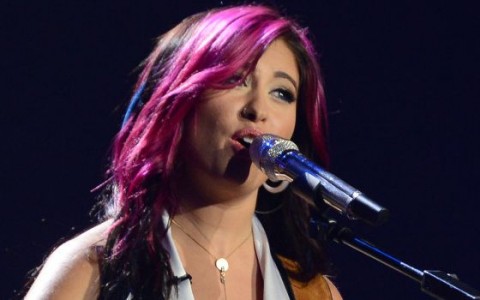 There may be four finalists left on American Idol, but according to your votes in our poll this week the race has come down to just two of them: Caleb Johnson and Jena Irene. Both of these singers collectively held more than two thirds of the votes with Jena Irene at 35% and Caleb Johnson at 34%. Wow!
I think it's safe to say both of these two contestants will be moving on to the next round and maybe even the American Idol 2014 season finale if they can hold strong next week.
That brings us to your Bottom 2 with the only other two left in the competition: Alex Preston and Jessica Meuse. Both are very close according to your votes but Alex is pulling just ahead with 15% to Jessica's 14%. If that holds true in the official results tonight then we'll say goodbye to Jessica.
Jessica spent at least two of the past three weeks in the bottom rung so to have extended her run this long is impressive. She has a lot of great talent and with her existing foundation and experience I'm confident her fans will have many more opportunities to see her perform again in the future.
Now who do you think will be eliminated during tonight's American Idol results show?