Surprise! The American Idol voting starts tonight with the conclusion of the Top 30 reveal. Wait, make that the Top 31. Yep, there's another twist this season and you're part of it. Read on for the spoilers ahead of tonight's show.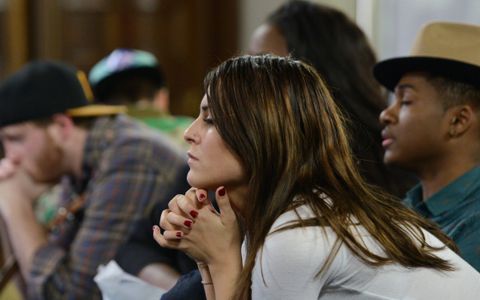 Thanks to the judges inability to decide between two final male singers at the end of Thursday's show, the decision will be put to America. Starting tonight after the one-hour episode the voting lines will open and the first elimination-by-vote will be held.
Refresher: See who has made it to the Top 30 so far on Season 13!
So which two singers are fighting for a spot in the American Idol 2014 Top 30? Rumor has it that we'll see Neco Starr and Ben Briley fighting for our approval and votes.
We're expecting to see a similar sing-off like we saw a few times last night including the big cliff hanger between CJ Harris and Casey Thraser.
Before we get to the official voting, check out both singers auditions below and then share your thoughts on which one you'd rather see make the Season 13's Top 30!
Ben Briley auditions on American Idol:
Neco Starr auditions on American Idol: