This is the week was finally find out which of the remaining contestants made it to the American Idol season 13 Top 30 contestants. Well, actually we found out who mades it to the Top 31, and then YOU, the viewers, will choose which contestant will get the boot right at the last minute. Ouch!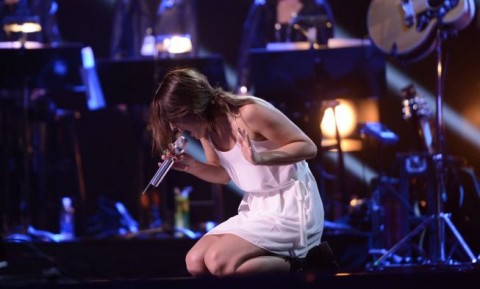 On American Idol this week, there were only 77 contestants left going into the final solo round.  That is a whole lot of hopeful competitors the American Idol judges had to make hard decisions about. in fact, they'll be leaving the very last decision about who to boot to the viewers.
After Jennifer Lopez, Keith Urban, and Harry Connick Jr. have cut down the field to just 31 singers left, producers are going to let the voters decide which person will be the final singer who does not get through to the Top 30. And speaking of voting, there is a new twist to that this year as the days of unlimited voting for your favorites is now over.
We won't know which of  the Top 31 contestants below doesn't make it to the Top 30 until after the vote, but we'll let you know as soon as the results are announced!
American Idol 2014 Top 31 Contestants Photo Gallery
(Click the thumbnails for bigger pics or to scroll through)