Are you ready to meet your American Idol 2014 Top 6 finalists? We have the latest American Idol season 13 results from the elimination show tonight and you might just be surprised at who made it through!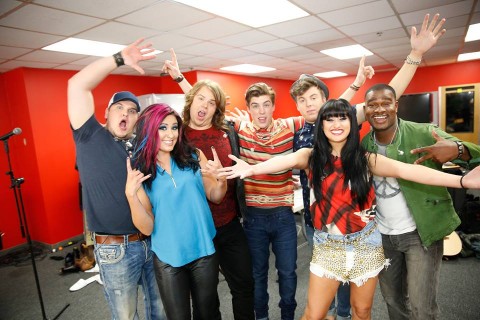 Which one of these happy, smiling faces was crushed with sadness after being the one who was eliminated on American Idol tonight? Did your prediction about who got voted off American Idol by the viewers this week come true?
We found it very difficult to decide who was most likely to be the one who was kicked off American Idol tonight. We honestly would not have been shocked if it had been Dexter Roberts, CJ Harris, Sam Woolf, or possibly even Jessica Meuse. I guess that kind of reveals who we think should be in the Final 3, right? We only would have freaked out if Caleb Johnson, Jena Iene Ascuitto, or Alex Preston ended up in the bottom two.
So was it a shocker, or not much of a surprise who got eliminated on American Idol tonight? Meet your American Idol 2014 Top 6 in the photo gallery below and see who is missing!
(Click the thumbnails for bigger pics or to scroll through.)