There are just six contestants left on American Idol 2014 and one of those finalists will be the winner of American Idol! While Dexter may have left on Thursday the rest of them must compete to stay out of the Bottom 2 zone. How do they stack up based on last week's votes in our poll? Let's take a look.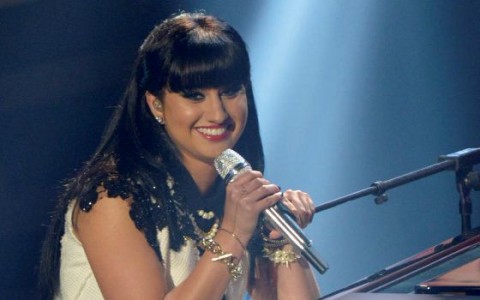 Wow, wow, wow. Easily the highest ranking in our polls we've seen all American Idol season for any one artist, though with fewer singers left they each have less competition for pieces of the pie. All the same, Jena Irene crushed her competition last week in our poll with 43% of the vote. She took nearly half of the entire pool while the other six contestants nibbled at the scraps. Wow!
Following behind her were the usual mid-range suspects with Sam Woolf continuing to make a surprisingly high return to safety with 14% of the vote. Looks like he earned the Judges Save after all. Let's see how everyone stacked up.
American Idol 2014 Top 7 Week Rankings:
Jena Irene – 43% – up 34 points from last week
Sam Woolf – 14% – down 3 points from last week
Alex Preston – 12% – up 1 point from last week
Caleb Johnson – 12% – down 20 points from last week
Jessica Meuse – 8% – up 1 point from last week
CJ Harris – 5% – up 1 point from last week
Dexter Roberts – 3% – down 2 points from last week
No big surprise that Dexter found his way out last week after seeing him trailing in our polls for awhile now, but he's a great singer and will go on to great things in whatever he does next.