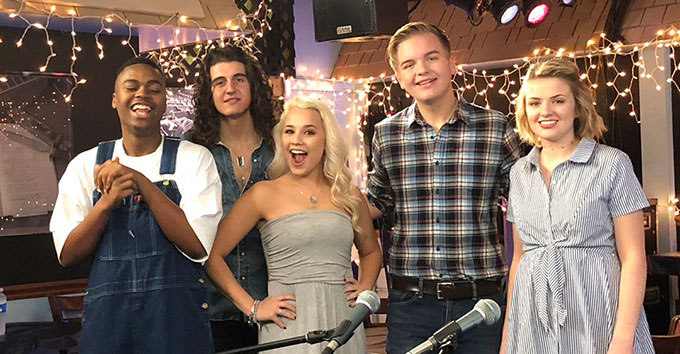 American Idol voting continues tonight for the Top 5 contestants after Ryan Seacrest leads the night and singers give it their all in hopes of earning your votes for a chance to make it onto the finale next week. Here in the final weeks of the season your votes are incredibly important to keep your favorites in the running.
Your votes tonight will be determining who moves on to the Top 3 in next week's show after the top vote-getters automatically move on to sing it out again in Sunday's next episode of American Idol 2018.
When can you vote for American Idol?
Voting opens tonight during the episode and is live throughout with results at the end of the night.
How can you vote for American Idol 2018 singers?
There are three ways to get your votes in to support your favorite singers: Online at the official site, using the Idol app, or by texting. That's right, there's no 1-800 number for voting on American Idol this time around. How weird!
You have up to 10 votes per method, so that's up to 30 votes per singer if you want to focus your support and try all the available ways to vote.
Voting Details for Top 5:
Vote for Caleb Lee Hutchinson:
Vote for Cade Foehner:
Vote for Maddie Poppe:
Vote for Michael J. Woodard:
Vote for Gabby Barrett:
Want more American Idol? Join us on Facebook, Twitter, and get our Email Updates too!