Next Week on American Idol 2016 the Top 5 the five last finalists will be taking on new songs in hopes of your votes under the mentorship of Sia and Stevie Van Zandt. Plus, get ready for the return of Idol's Katharine McPhee!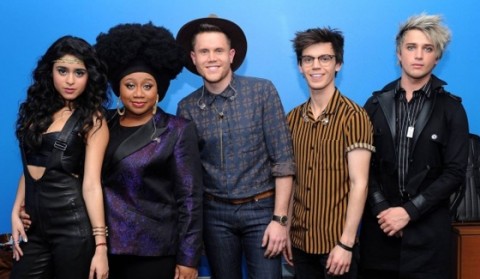 Sia will guide the Top 5 on songs from her own catalog while Van Zandt is coming in to help with classic rock songs. I'm a fan of both of these sets of music so I'm excited for what we'll get next week on Idol. While Sia is stopping by we'll also get a performance of her song "Cheap Thrills" during Thursday's two-hour episode starting at 8PM ET/PT on FOX.
We'll be watching Idol to see which of the Top 5 are eliminated to make way for the Final Four with just a few weeks left in the American Idol schedule as the series sunsets after fifteen seasons of incredible fun.
Dalton Rapattoni, La'Porsha Renae, MacKenzie Bourg, Sonika Vaid, and Trent Harmon moved on during this week's elimination show while Tristan McIntosh's Idol journey came to a close. Who will be the next to go? Find out on Thursday, March 24th.