Your votes are in for our American Idol results and look at Jax go! The American Idol 2015 contestant has overtaken Clark Beckham in our Reader Rankings for the first time since he claimed the top spot way back during the Top 11 Redux week. Could we be in for a new shift in the competition?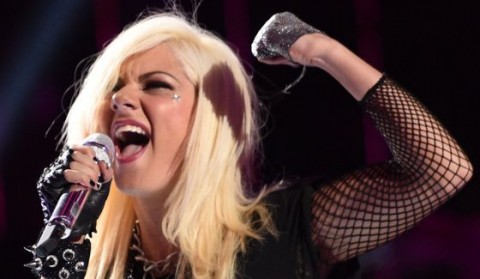 Jax gave a very strong round of performances last Wednesday night and it clearly showed an impact on her placement in this week's results. On the other side of things, did Clark's refusal to back down over his song choice hurt him in the viewers' eyes?
This week on American Idol another singer will be eliminated and I'm again looking at Rayvon but the man is like Teflon and none of these bottom placements stick to him! It's impressive to see how Rayvon powers through these near-eliminations, but I have to assume it won't last but so much longer.
American Idol 2015 Top 5 – Reader Rankings:
Jax (+1)
Clark Beckham (-1)
Nick Fradiani (+2)
Rayvon Owen (+0)
Tyanna Jones (-2) – eliminated last week
Last week we saw Tyanna eliminated despite holding on to third place in our polling which was a surprise and shows that it could be any of them this week. Well, probably not Jax and probably not Clark so watch out Nick and Rayvon!