We said goodbye to Joey Cook last week on American Idol 2015 and I'll have some respect and not cheer. So that leaves us with the question, who can beat Rayvon Owen in that Idol Fan Save?
Let's take a look at that and the rest of the Top 6 in this weeks power rankings.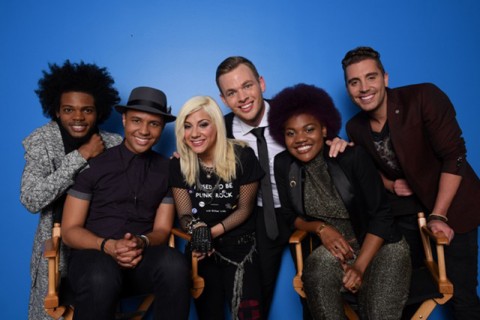 American Idol 2015 Top 6 Power Rankings
1. Clark Beckham. I think it's clear that Clark is the official front-runner this season. He again has a good showing last week with both of his performances. I think he's definitely getting a spot in the finale.
2. Jax. The only person who I think can beat Clark at this point is Jax. Actually, I could be wrong and Jax could be ahead of Clark. But I have a feeling she's just a little behind him right now. Her performances last week were pretty decent, even though I wasn't a fan of her arrangement of "Beat It."
3. Tyanna Jones. I don't think Tyanna is going to win American Idol. She doesn't seem to have that Idol winner feel. BUT she is the best performer in the competition. I hope she does make it to the Top 3 because she definitely deserves it.
4. Nick Fradiani. Nick's Idol run has been like that of a horse in a race. He had a solid start and let others outrun him just until the homestretch. That's when he starts coming from behind. Will he be able to pass up my current Top 3? It's possible. He's had some great performances the past three weeks.
5. Rayvon Owen. I think Rayon's got at least one more week in him. I think Quentin left a bad taste in a lot of mouths last week, so if this is our bottom 2, I think Rayvon gets the save once again.
6. Quentin Alexander. Even if Quentin doesn't go home next, he still deserves this spot. Not only is he not a great singer, but his attitude last week was atrocious. I don't care if Harry Connick Jr. misunderstood Quentin, his attitude was still ridiculous for a show that you're being voted on. I think what we saw was his true side and I hope it sends him home this week.
How would you rank the American Idol 2015 Top 6?