The American Idol Top 6 are hitting the studios this weekend to be ready for Wednesday's live show where another artist will be cut and we'll move just weeks away from the season finale where we'll discover who will win American Idol 2015.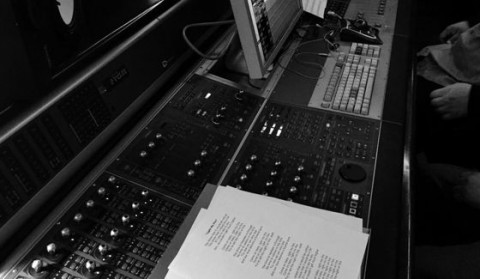 Back in the studios we've got Clark Beckham, Jax, Nick Fradiani, Quentin Alexander, Rayvon Owen, and Tyanna Jones working to be ready for your votes. They'll be taking on the "Arena Anthems" tour and our first spoilers comes courtesy of these photos.
Tucked down in the corner of the lead photo we can see "Light My Fire" which could always be a sneaky trick or more likely it is one of this week's twelve songs. Which Top 6 contestant do you think could take that on the best this week on American Idol 2015?
click images to see full-size views
Source: @AmericanIdol