The American Idol 2015 winner was revealed last night when Ryan Seacrest dimmed the lights one last time on Season 14 to announce whether Clark Beckham or Nick Fradiani had won this season's top honors and the crown.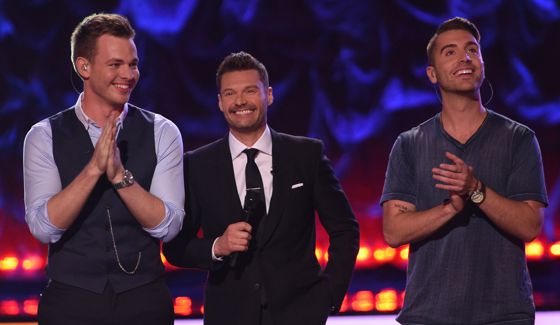 Following Tuesday's elimination of Jax we were left with the Top 2 of Nick and Clark as each gave us three great performances in a bid for your votes, but before we found out who won American Idol we settled in for a series of big name performances from guest stars and the Idol Judges themselves.
Join us on Facebook, Twitter, and get our Email Updates for even more American Idol as we'll be back again for the final season in 2016.
Idol Tour: American Idol tour tickets are on sale
this week. Ready to see your favs?
Nick Fradiani appeared to have a lot of momentum behind him leading in to the season finale coupled with impressive performances on Tuesday give him a strong bid to win the title. But we couldn't count out Clark Beckham and his season long lead paired with the historical southern advantage on Idol. Theresults were likely to be very close!
Winner of American Idol 2015 is… drumroll, please … Nick Fradiani!
Wow! We thought he'd pull off the upset and he did it. Congrats to both of the Top 2.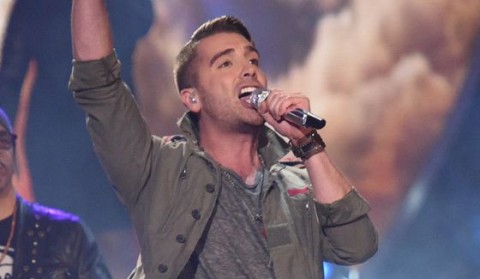 The show kicked off with Clark & Nick performing with Fall Out Boy. It's a high-energy performance launching the finale that reminds me how we avoided those group numbers this year. But speaking of group performances, Ryan confirms JLo, Keith, and Harry will be performing together later during the show. Nice!
Then came Tyanna Jones performing "I Want You Back" with The Jacksons. I've missed her on the show. Such a great singer! We're going to be getting a lot of performances from the top finalists all night mixed in with special guests so settle in for the fun.
What do you think of the finale results? Did America get the votes right? Share your thoughts and tell us what you think should have happened!