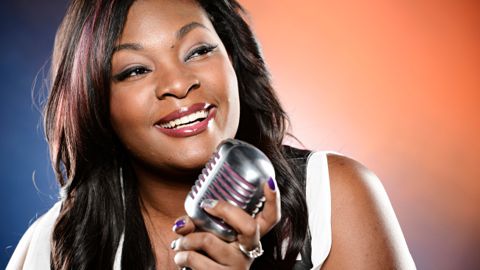 We've been hearing it since before the premiere of American Idol 2013: it's a girl's year to win. Well, based on this week's performance poll for "Who was the best?" those discussions look to be spot on.
The girls make up five of the Top 10 spots this week but manage to exclusively hold four of the top five positions. Only Janelle Arthur slips out of race as she's currently tied in a four-way split for fifth with Paul Jolley, Lazaro Arbos, and Devin Velez. Earlier this morning Janelle was tied for sixth place so she may be rising to help the ladies shutout all of the guys from the top half of the ranks.
Branden earlier predicted that either Devin Velez or Curtis Finch Jr would be voted off American Idol 2013 tonight and while he's leaning toward Devin I'll go with Curtis due to his opening spot in last night's show. If either of those situations happen then the girls will be up on the guys by just one contestant.
Based on what you saw during the Top 10 performance show, do you think the ladies are destined to win this year? It's still early and the tides can change quickly. Stick with us to find out what happens next on American Idol!