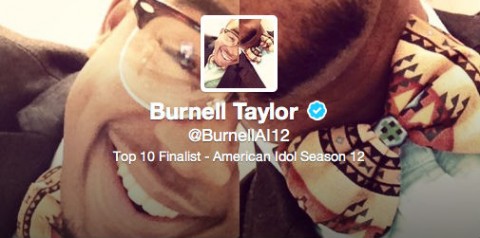 The American Idol 2013 Top 9 will sing songs from the Lennon-McCartney songbook tonight  and as we're already quickly approaching Top 8 week, it's time to start figuring out who is going to win this thing.
A lot can change in the next several weeks, but if you were to judge the contestants' popularity based just on Twitter (hey, that's how Lady GaGa and Justin Bieber do it), then Angie Miller would be most likely to win the show as Wednesday morning at midnight. Second place would go to Lazaro Arbos.
Please keep in mind that Twitter numbers go up and down at the drop of a hat, so please don't compare my numbers to current numbers. They'll surely change even as you're reading this.
American Idol 2013 Top 9 Ranked By Twitter Followers
Angie Miller (@AngieAI12) — 58,610
Lazaro Arbos (@LazaroAI12) — 38,501
Kree Harrison (@KreeAI12) — 23,871
Candice Glover (@CandiceAI12) — 23,151
Burnell Taylor (@BurnellAI12), 21,617
 Janelle Arthur (@JanelleAI12) — 16,470
Paul Jolley (@PaulJolleyAI12) — 15,315
Devin Velez (@DevinAI12) — 13,216
Amber Holcomb (@AmberAI12) — 12,279
Thoughts: I don't think this order will reflect the order of elimination or anything, but I think it does tell  us that Angie through Burnell should be safe for the next couple of weeks. As for those remaining four, any one of them could be in danger this week. I also know that not everyone who watches or votes for Idol is on Twitter. This is not scientific. It's just a fun look at possibilities.
I do find it interesting that Lazaro has more than 10,000 more Twitter fans than Kree and Candice, but still wasn't in the Top 3 last week.
What are you thoughts? Who will be going home this week and who is going all the way to the finale?