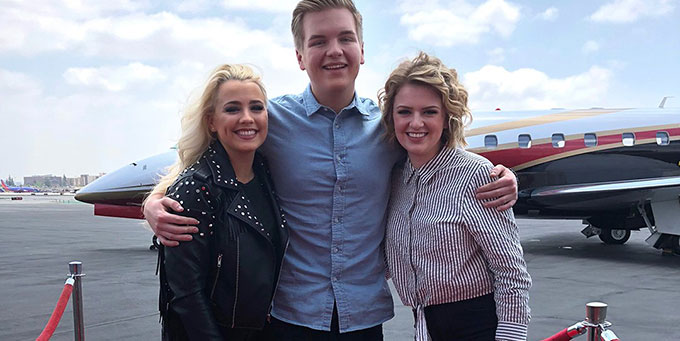 The American Idol 2018 two-night finale in just four days away and we've got some song spoilers and performances to report.
First up, we can tell you the special guest line-up. Of course we've got the three judges, Katy Perry, Luke Bryan and Lionel Richie, set to perform. We also will have Bebe Rexha, Darius Rucker, Gary Clark Jr., Nick Jonas with Mustard, Patti LaBelle, Yolanda Adams and Kermit the Frog. Yes, Kermit the Frog. Have I mentioned how happy I am that ABC/Disney now airs American Idol? I'm hoping that Maddie Poppe will be performing "Rainbow Connection" with Kermit. And honestly, if that is the case, that might be what seals the win for her. We'll also see the rest of the Top 10 return to perform. So add Ada Vox, Catie Turner, Cade Foehner, Jurnee, Dennis Lorenzo, Michael J. Woodard and Michelle Sussett to the list.
That's not the best special guests line-up in the history of American Idol, but hey, you take what you can get. And there are also more surprises expected, so who knows what or who we'll end up seeing come Sunday and Monday.
As for song spoilers, we only have a couple of those to report at the moment, but we will update them as we learn more.
American Idol 2018 Top 3 Finale Song Spoilers
Hometown songs
Favorite performance from the season
Maddie Poppe:
Caleb Lee Hutchinson:
Gabby Barrett:
Maddie Poppe: Going Going Gone
Caleb Lee Hutchinson: Johnny Cash Heart
Gabby Barrett: Rivers Deep
Be sure to check  back here for more American Idol spoilers as they come in. And don't forget to take our poll to let us know who you think will win American Idol 2018. We'll be back here Sunday night for your finale coverage and then again on Monday for your results. It's hard to believe it's already coming to a close!